Thank you for your interest in joining one of our language courses. We have many years of experience in training professionals in healthcare, education, and other professional fields and we are looking forward to hearing from you. We offer many different types of courses, ranging from intensive in-person courses at our campus in Spain to online classes.
As part of our private language courses, you will receive a bespoke language online course tailored to your specific needs and preferences.
Our in-person A1-B1 language course is the most intensive and immersive course on offer at the Academia Neerlandesa and is one of our most popular programmes.
You can also choose to join one our online courses, which is perfect for working professionals who want to combine their work with a Dutch language course.
Our on-campus and online courses take you up to B1-level of the CEFR. We also offer courses up to C1/C2-level of the CEFR. Please contact us to find out more about our advanced Dutch language courses.
On Campus (A1-B1)
Jávea, Spain
A1 – B1 (CEFR) in three to four months

Intensive classes from Monday to Saturday

In-person group classes with experienced teachers

Complete immersion in the Dutch language

Small group sizes with motivated students

Accommodation and meals included
Online group classes with experienced teachers

3 hours of lessons, twice a week

Duration of the course: 6 months

Study load of 10 hours per week

Group size of approximately 4 people

Engaging classes with motivated peers
Private classes with experienced teachers

Personalised language course based on your preferences

Between 1 and 20 hours per week

Available levels: A1, A2, B1, B2 & C1

Specialised speaking, writing, and listening classes

We can make a quote according to your wishes
* Please note that the prices displayed above are starting prices. These prices do not include the costs of the books and any additional fees that may apply. Please send us your application for a personalised quote
CEFR Levels
The levels of our methods and courses are classified according to CEFR (or CEFRL), Common European Framework of Reference of Languages. The six levels within CEFR are A1(beginner), A2 (elementary), B1 (intermediate), B2 (upper intermediate), C1 (advanced), C2 (proficiency). CEFR is an international standard for working out the level of abilities (reading, writing, listening and speaking) within a language. It was established by the Council of Europe and aims to validate language ability. CEFR is used for around 40 different languages. We currently offer Dutch language courses at all levels of the CEFR.
Teaching Method
The teaching method 'Codeplus' is a foundation course especially designed for non-native, highly qualified professionals who want to learn Dutch quickly and efficiently. The teaching method includes an extensive self-study package in the form of a software programme. The emphasis of Code plus part 1 and 2 is on listening and speaking and gives you a solid foundation upon which you can build the rest of your Dutch language skills. Our speaking classes allow you to immerse yourself in the Dutch language by being exposed to real-life situations and scenarios.
Teaching Method (for Nurses)
The teaching method 'De taal van de verpleging' is a Dutch course specifically meant for foreign nurses who are going to work in Dutch healthcare facilities. The method is developed according to the 'Delft method', a very straightforward way of learning Dutch by studying texts and new vocabulary and using these newly learned words productively during the conversation classes. These texts allow our students to prepare themselves for their future jobs in the Dutch healthcare sector by exposing them to the medical vocabulary used in Dutch healthcare facilities.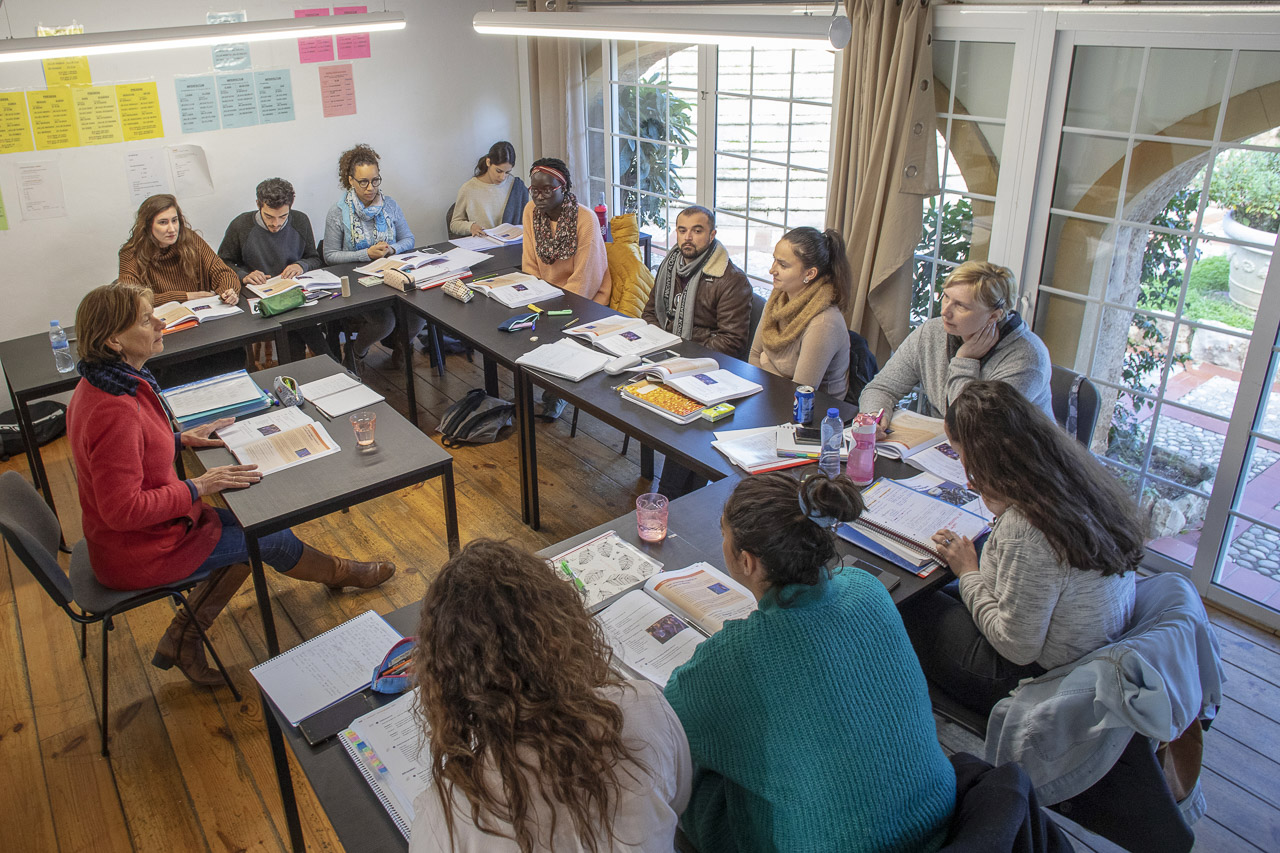 We are ready to prepare you for your new life in the Netherlands!