Welcome to the academia neerlandesa!
Welcome
We are a language school that offers 3-month intensive Dutch language courses to medical, educational, and other working professionals who are seeking employment in The Netherlands. All our language courses are taught by experienced native Dutch speakers. We currently have three campuses in Spain, Italy, and the Netherlands.
Concept
Our Dutch language courses consist of traditional face-to-face classes with native Dutch teachers. During our intensive language courses, the students immerse themselves in the Dutch language and learn the cultural and professional aspects of working in the Netherlands. Classes are 6 days a week from Monday until Saturday.
Core Values
Diversity, respect, dedication and passion are key components of our teaching ethos at the Academia Neerlandesa. By focusing on these core values, we aim to successfully prepare our students for their  new lives in the Netherlands. We also ask our students to respect and commit to these values during their time at our Academy.

The Netherlands
The Netherlands is a small country located in Western Europe with a rich history and a vibrant multicultural population. The Netherlands is famous for its art, food, and enchanting cities. Furthermore, the Netherlands is also home to one of the best-connected public transport systems in the world, which can take you anywhere in Europe or the Netherlands in three hours or less.
Students
The Academia Neerlandesa has hosted over 450 students from more than 14 different countries. Many of our students have already gained prior work experience in their respective professional fields and some of our students have previously worked abroad. However, having prior work experience is not a prerequisite for any of our language courses.
Education
Our language courses will give you the confidence to speak, write, and understand Dutch. During the course you will be exposed to real-life Dutch experiences, common situations and cultural scenarios to practice your conversational skills. Our teaching method also focuses on grammar, pronunciation, and history. We currently offer courses at A1, A2, and B1 level.
The Academia Neerlandesa was founded in 2012 in Jávea, Spain with the aim of teaching Dutch to Southern European students. Our beautiful campus is the perfect place to learn a new language and offers all the facilities and tools you need for your language learning journey. Our campus is located close to big cities, such as Alicante and Valencia, and major airports. We also offer free accommodation and meals at our campus in Jávea as part of our intensive Dutch (A1-B1) language courses. Apart from offering in-person language courses, we also offer a variety of online language courses, including private lessons, intensive language courses, and individual levels (A1-C1).
We specialize in intensive Dutch language courses which are all taught by native Dutch speakers. Our language courses last approximately 3-4 months and consist of intensive daily classes (from Monday to Saturday). Our efficient language learning programme and our passion for teaching help us to achieve impressive results in very short periods of time. The prices of our intensive language courses start at €7.300 with an additional book fee of €375. We also offer online classes and private lessons at competitive prices. Please send us your application for a personalised quote.

Learning a new language can be challenging, but we can give you the tools to start a life in the Netherlands.
"The truth is that everything is perfect here, the students, the teachers, the staff in charge of everything is fantastic. We never have any problems. We have to be here for 3 months in Jávea to learn Dutch; the pace is very fast but at the same time very good. You complete the course being able to defend yourself very well for when you get to the Netherlands"
"The school helps us in everything they can. The teachers are very competent and also support us not only in the language but also in the understanding of the Dutch culture. We also have had very good feedback from the supervisors of the Academia."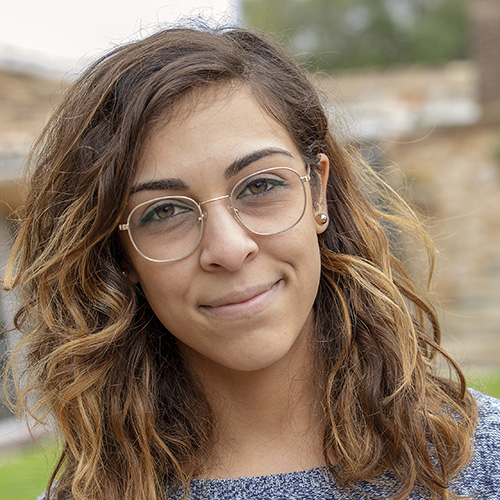 "I have decided to start this new adventure here at the Academia Neerlandesa to be able to work in the Netherlands. Here we are many people from many different cultures and the way they teach us the language is very fun."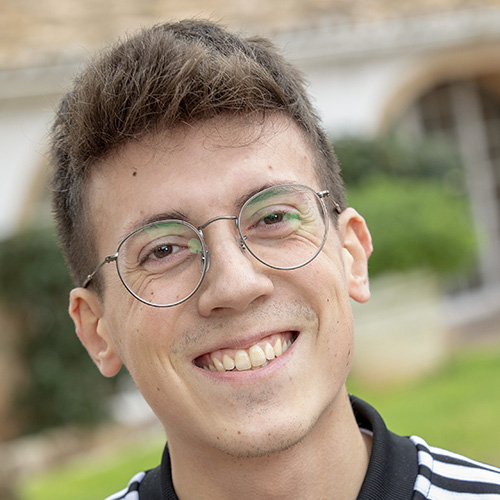 "Here the routine can be very demanding but if you think that you're doing it for your future you are able to face it in the right way"
"I currently live in Jávea, where I am learning Dutch to be able to move to the Netherlands and work there as a nurse"
Let's Start a Conversation